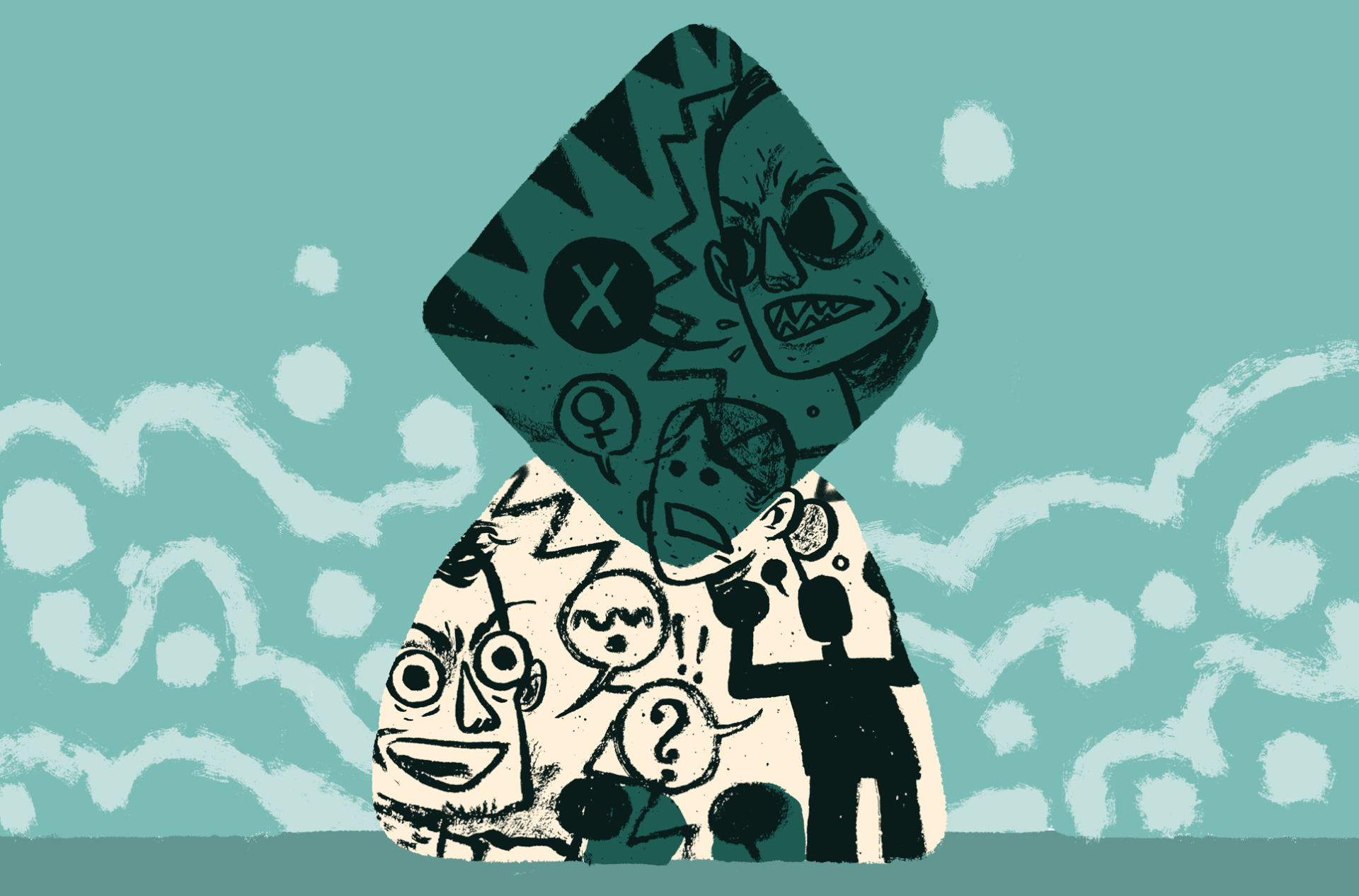 Around January last year, I was accepted for a residency at Sanskriti Kala Kendra in Delhi hosted by Sangath (a mental health awareness organization). In the week long residency we were educated about the importance of raising awareness about mental health by experienced psychologists and mental health professionals.
Following the residency I was awarded a grant to draw a graphic narrative based on the experiences of a non binary individual. Faith Gonsalves collated all the written material for the comic after conducting extensive interviews with Pavel, a non binary individual, whose life the comic is based on. I was required to synthesize all the information visually based on the written material Faith had collated along with Kapil Das, the media producer of the entire project. 
"Upon reading the transcripts we decided that animating the protagonist through changing shapes would be an effective way of communicating what it feels like to be non-binary. 
A visual depiction of how the protagonist feels like being in a constant state of transition."